Projects
We are continuously developing new projects with social impacts within three fields:
Education
Environment
Entrepreneurship

EDUCATION

1. Improving reading and writing skills in Primary Grades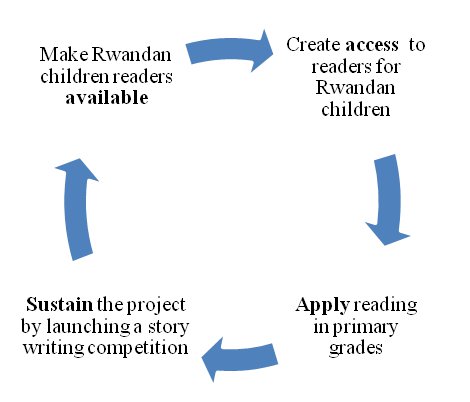 Drakkar has been implementing a literacy project in the Southern Province of Rwanda - distributing over 50,000 Kinyarwanda readers to 240 schools, and training over 1300 teachers and School Based Mentors on how to use read alouds to teach literacy in their classrooms. Over 20 months, the project has improved basic literacy skills in over 130,000 primary school students.
At the end of the project a writing competition for stories for children was launched, which facilitated upcoming Rwandan children story authors and promoted writing in general. The competition generated new readers in Kinyarwanda for children. These were distributed to schools and the project cycle can start all over again as shown in the figure below.
Partners: USAID, Education Development Center, Rwanda Education Board, VSO
Status: Ended December 2014

2. Drakkar Fellowship Programme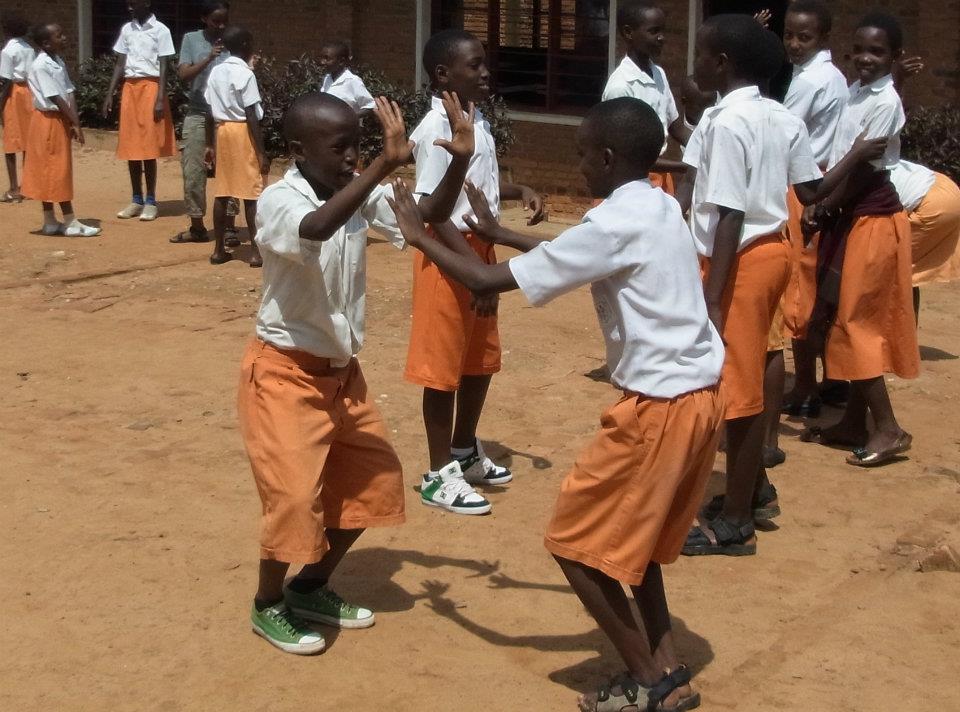 The Drakkar Fellowship Programme is an opportunity for students at Rwanda College of Education to gain experience in their field and practice what they learn during their studies. It will also broaden the student's horizon and network and they will become leaders in the field of learning and teaching.
As part of the Drakkar Fellowship Programme students will visit schools throughout Rwanda with the aim of organizing fun and creative workshops for school children and their teachers.
Objective
The objective of this fellowship programme is two-fold.
1. To improve children's creativity
Enabling creative skills at a young age helps to think critically and solve problems later on in life. With little exposure to creativity, it is difficult for children in schools to develop their talents. The fellows create a learning environment that is different from class-room teaching where the students learn and develop through creative games and exercises and through that develop their creative and critical thinking skills. They bring a 'creativity boost' which inspires both school children and their teachers to think out of the box and do things differently.
2. To develop leaders in the field of education
The fellows gain experience and improve their teaching skills. They also gain leadership skills as they are the main owners of the programme and involved in all parts of the project process such as planning activities, finding sponsors, monitoring and evaluation. Throughout the programme the fellows meet stakeholders in their field which will expand their network and future opportunities.
Partners: Rwanda Education College, primary schools around Kigali
Status: Ongoing

ENVIRONMENT

3. Baseline Environmental Assessment for Interventions

The project objective was to assess the environmental state in the Southern Province of Rwanda and recommend geographic and thematic areas of focus for GEF/SGP and other stakeholders' interventions. Specifically, the project will produce a document highlighting the local environmental issues, identifying the key stakeholders and mapping recommended interventions in accordance with GEF/SPG priorities in Bugesera, Nyaruguru, Gisagara, Huye Districts as well as in Kigali City. The environmental assessment report will assist in orienting community organizations' actions.

Partners: UNDP/Global Environment Facility (Small Grants Programme)
Status: Ended October 2013


ENTREPRENEURSHIP

1. Leadership for Hope

Drakkar has partnered with Emerging Leaders (a UK based NGO) and the National Youth Council to provide leadership and entrepreneurship training to over 3,000 Rwandan youth. The training programme is 3 days long and its objective is to educate and inspire young people in vulnerable communities to lead themselves out of poverty by setting up and running income-generating projects, thus creating employment opportunities in their communities. At the end of the training, each student leaves the training with an outline of a business plan (including the project strategy and immediate actions) for his or her project. Trained youth then serve as trainers themselves. Thus far, this project has impacted over 6,000 individuals. But these numbers continue to grow as we continue to train young leaders.

Partners: Emerging Leaders, the National Youth Council
Status: Ended 2012