Success Stories

Students Success Stories:Janvier Nshimiyimana and Malaika Mukashyaka
Janvier Nshimiyimana and Malaika Mukashyaka are two P3 students who live in the hilly, rural Ruhango District, located about halfway between Kigali and Butare. Ruhango is one of three districts in the Southern Province that took part in Drakkar's All Children Reading Rwanda (ACRR) project. The ACRR program aimed to improve the literacy outcomes of children by providing 240 primary schools improved Kinyarwanda (local language) storybooks and training on new pedagogical methods for reading classes. Often times in Rwanda, a primary classroom will lack a supply of good reading materials. Even if materials are available, teachers tend to not use them properly and like to teach grammar classes using rote memorization methods.
This inadequate knowledge on how to conduct a reading session leads to classrooms that can be dull and focus on the mechanics of the language. Teachers simply do not read enough to their children and do not have many reading activities. Additionally, the lack of adequate stories implies that children are not being motivated to read nor are they being exposed to those moral and ethical lessons that good storybooks can provide.
Through Drakkar's ACRR program, Janvier and Malaika received better storybooks and a teacher trained on new reading techniques. Their teacher was trained on how to conduct a read aloud in the classroom and how to bring the text alive for the children. This makes reading class fun and exciting. The teacher was also trained on reading comprehension strategies and on numerous activities to help the children understand what they are reading. According to Malaika, not only does she enjoy reading the storybooks, but she was able to gain a good life lesson from a story about an orphan who eventually was able to go back to school: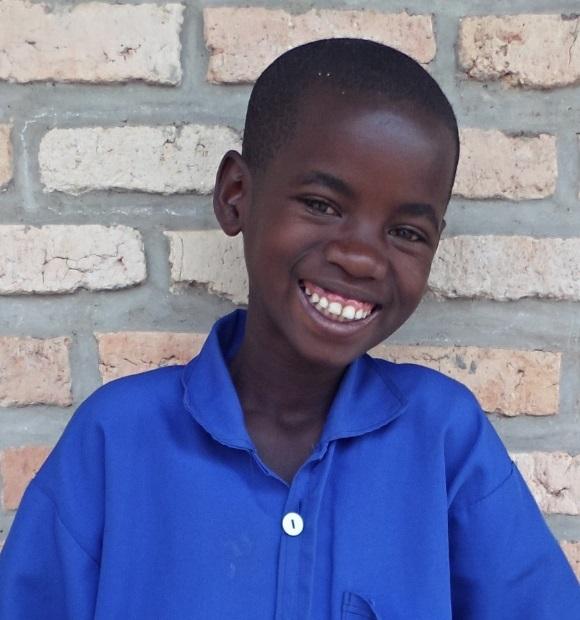 "My favorite book is "Happy the Street Child" because the book teaches us the importance of school. The story reminds me of a time when I was going to drop out because I had a hard time understanding what the teachers taught. If I did not come to this school, I would have become a street child like Happy."
Malaika is thus able to connect her own life to the character in the story and to pull strength from that. Like any good book, these storybooks can motivate the children in such a personal manner. Malaika went on to say that the new reading classes in her school are something she looks forward to:
"I like the way the teacher reads storybooks to us. She encourages us to read and to learn from what we read. My favorite part of a class is when our teacher is reading."
In addition to having a new excitement about reading, Malaika and Janvier are special in that they took part in another aspect to the ACRR program. Drakkar launched a national writing competition called Andika Rwanda. This competition was open to all Rwandans, and the goal was to motivate youth to enjoy both reading and writing. Even though Malaika and Janvier are only P3 students, each of them submitted a story that made it to the national level. Surprisingly, each of the children wrote a story about a dangerous hyena and tried to use that hyena as a symbolic warning to parents and children. According to Janvier: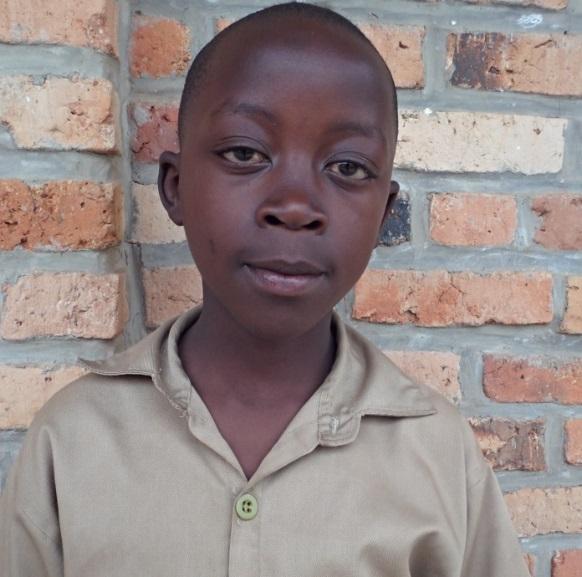 "My story is for kids. It teaches them to be always together. Even parents may also learn from it as it reminds them it is very important for them to always look after their kids."
Andika Rwanda was an opportunity for many children to express their ideas and to be proud of their writing abilities. It was also an opportunity for teachers to excite their kids and work on their writing skills, as clearly stated by Malaika:
"Our teachers motivated us to write stories. They said that whoever would write a good story would win a prize. That is how the idea for my story came. I was very happy when I was writing this story"
Motivated children who like to read and write, along with teachers who can effectively teach reading, is an outcome the ACRR project has achieved. These outcomes are something that will go a long way towards improving the literacy levels in Rwanda and to creating children excited about learning. Summing up his experience, Janvier had this to say:
"I hope I will write more, because I like to write."
Teacher Success Stories: Beatha Nikuze and Devotha Ingabire
Beatha Nikuze and Devotha Ingabire are two lower primary (P1-P3) Kinyarwanda (local language) teachers in the rural areas of the Southern Province in Rwanda. Each are outstanding teachers from one of the 240 schools in the All Children Reading Rwanda (ACRR) program. Like many Kinyarwanda teachers, Devotha and Beatha have suffered from a serious lack of reading materials in their classrooms. According to Devotha, "prior to the ACRR program, we did not have enough materials [to use]." A lack of materials implies that many teachers in Rwanda are unable to create engaging reading classrooms. Devotha went on to say that the other major problem in Rwandan classrooms were the large class sizes: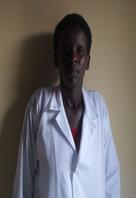 "We have so many kids here that are still unable to read. We are also challenged by the size of our classes. Some classes are large; therefore a teacher can't assess every kid's understanding in the class…[these] are the most challenging issues we face. The more kids you have, the more you find it hard to help everyone."
In addition to having large classrooms and a lack of reading materials, many Rwandan teachers are unsure how best to teach reading to classrooms that sometimes can have over 70 students.
"Before Drakkar trained us on these new methods, we used to combine all of the techniques we knew but in a disorganized way. We would simply take a book, read to the kids, ask them some comprehension questions and then end the lesson," described Devotha.
The result of this are primary schools without effective reading classes and with students who are not excited about reading. These are some of the prevalent issues that plague the Rwanda rural areas and lead to low reading outcomes.
Both Devotha and Beatha have been beneficiary teachers within Drakkar's ACRR program. Through the ACRR project, their schools received 35 copies of six different Kinyarwanda storybooks (210 total copies), enough to allow children to follow along as the teacher reads.
Additionally, since early-2013 they have been continuously trained by their School-Based Mentors (SBMs) on the new read aloud and reading comprehension pedagogical techniques. Drakkar's aim with these storybooks and trainings was to improve the reading experience at Rwandan primary schools and hence to improve the reading culture. By focusing on these issues, the goal is to excite children about reading, to get children to read more often, and thus improve literacy levels.
For the past year, the SBMs have been at the program schools training teachers and ensuring that the new methods are being used properly. The SBMs work on a near weekly basis with teachers like Beatha and Devotha, holding training sessions, conducting demonstration lessons, and observing teachers in the classroom. This continual pressure from the mentors has increased use of the books and the teaching methods in the classroom.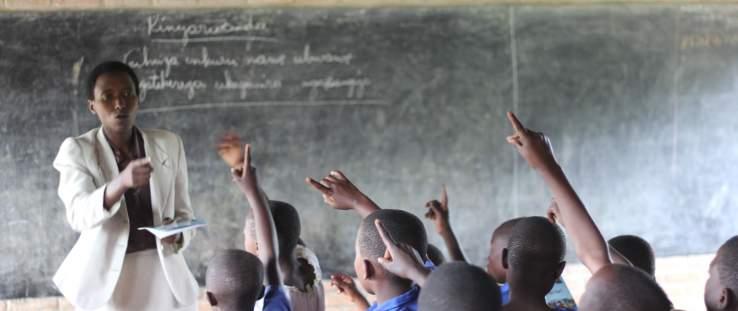 Beatha described how she enjoys reading these books with the new methods, and that in turn this created a great deal of excitement and happiness in the classroom:
"What I do with my voice when I am reading, I try to mimic the characters' voices. If it's a kid, I make a kid voice, if it is a cow, I make a cow voice. When I am doing this kids laugh and laugh, I like it. Seeing a teacher imitating a cow? Kids like that. They laugh at me at the same time learning, I like that too."
Beatha went on to give high praise for both the books and the methods:
"These storybooks are very good for children: the story is easy to read and there are attractive pictures inside. In short, when the kids see these books they get excited. These books may even help them to become good readers. With these new teaching methods, everyone is active. When I use it, everyone is engaged in the lesson. As long as you use this method then the shy kids will also benefit from it. They end up raising their hands to answer on their own."
Devotha has described how the new methods have helped her teach more effective lessons that reach the lower performing children:
"After the training [from the SBM], we now know what we do and why we do it! To me these new methods help you awake everyone, even kids with some reading difficulties. n my view, our old way of teaching could not reach these kids with difficulties."
The wonderful nature of the ACRR program is that teachers like Beatha and Devothanow believe in these methods and understand the benefits to having a fun, exciting reading class. With this belief in the methods comes a sustained, long-term use. Teachers who have received the ACRR program should be creating fun reading classrooms in rural Rwanda for years to come!
Mentors Success Stories: Whycliffe Akimpurira and Charles Rurangangabo
Whycliffe Akimpurira and Charles Rurangangabo are School-Based Mentors (SBMs) working in the hilly rural areas of the Southern Province in Rwanda. These SBMs have been stationed throughout the primary and secondary schools to help improve the English abilities and pedagogical practices of teachers. For many schools in Rwanda, Kinyarwanda teachers (local language teachers) prefer to teach grammar alone, often using rote memorization techniques. It's typical for these teachers to lack the knowledge and ability to hold an engaging class using reading materials.
"Before this program teachers and kids used o read just for reading, their lesson had no objectives. Teacher would open the book, read to the kids and then close the book and go out."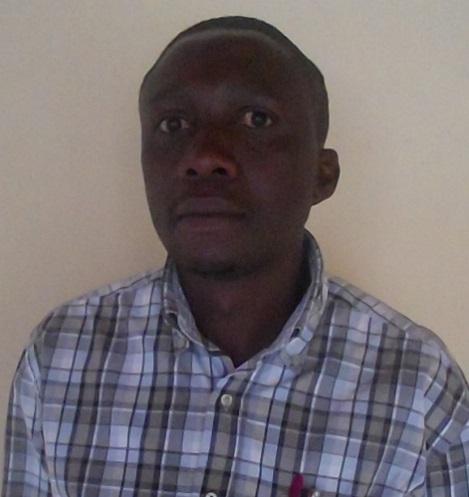 This was the state of teachers in Rwanda as described by Charles. These methods of teaching bore the children and are not effective for improving reading outcomes.
Whycliffe, Charles, and 79 other mentors received several trainings from Drakkar Ltd. to help remedy this. Drakkar's All Children Reading Rwanda (ACRR) project improved access to P1-P4 quality Kinyarwanda reading materials and trained the mentors on better reading classes pedagogy. Towards this, the 81 mentors were trained through several seminars on the read aloud technique, on reading comprehension strategies, and on good mentorship practices. These mentors then brought this knowledge to over 161 schools and over 500 teachers, all to improve the reading practices in the classroom and the reading abilities of students.
According to Charles, the ACRR program has lead to focused reading lessons and to improved outcomes with the children:
"Nowadays, teachers read a story to the kids, ask them questions and now you see that kids follow during the reading class because they know that after reading, there are also some other activities to do. I have seen that the children's comprehension is good and their reading as well."
In addition to this, Whycliffe has testified that the ACRR program has improved the reading culture, both in the school and outside of school:
"Teachers have improved their teaching methodologies, the reading culture has improved in both teachers and the learners. The teachers have already borrowed the idea of encouraging the pupils to read all the time. The way teachers have responded is to encourage their pupils to go ahead with the reading culture. They even give them some other books to read."
Whycliffe even stated that many of the children voluntarily take books home to read:
"[Even] the children have improved in their reading culture. They borrow books by themselves and take them home."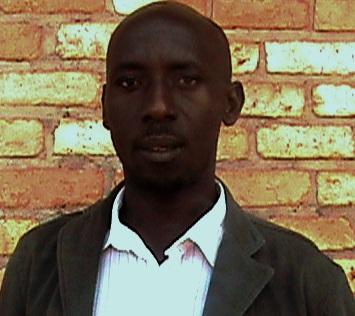 Rwanda, like many countries in Sub-Saharan Africa, suffers from a low functional literacy rate. Improved classroom use of reading materials and higher rates of children enjoying reading will work a long way towards fixing this. Whycliffe and Charles, as part of the SBM program, will be stationed in their schools for several more year and now possess the knowledge needed to keep advocating for better pedagogy in the classroom. This is a sustainable solution that should have continued impact in these schools for the foreseeable future.