Another great Creativity Boost this Saturday!
Thursday, January 17, 2013
This Saturday we had another great day filled with reading, writing, and games. Because we had 13 volunteers who wanted to spend the day with us, we were able to run three separate literacy workshops AND run games all day for the children who were not involved.
The Primary 1 students cannot speak English, nor read or write Kinyarwanda yet. So we read them a story and they practiced making predictions and making inferences. Then, they had to sort pictures from the book and put them in order. Even if you can't read you can put together a great summary! Our P1 students did an amazing job of working together to put the story together, and thus learned basic story structure.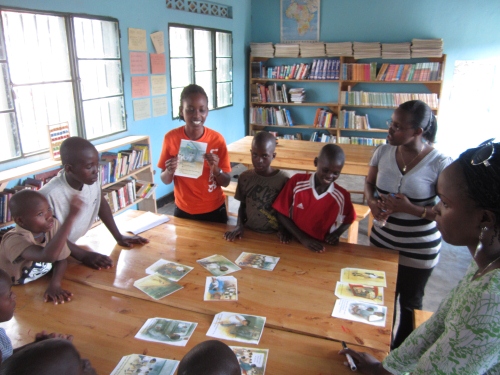 In P2, we also read and then summarized a story from the JAWS series. Since these students can read Kinyarwanda, they used only text and no pictures. Look how excited they are about reading!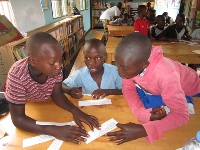 The P3 children took on the most challenging task of writing a letter in English. It was tricky, but with some excellent modeling, we wrote excellent letters in our new notebooks.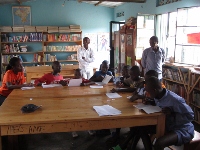 And all the while we had time for races, games, relays, and team-building. We can't wait for next month!